Kennedy receives number one ranking for the third year in a row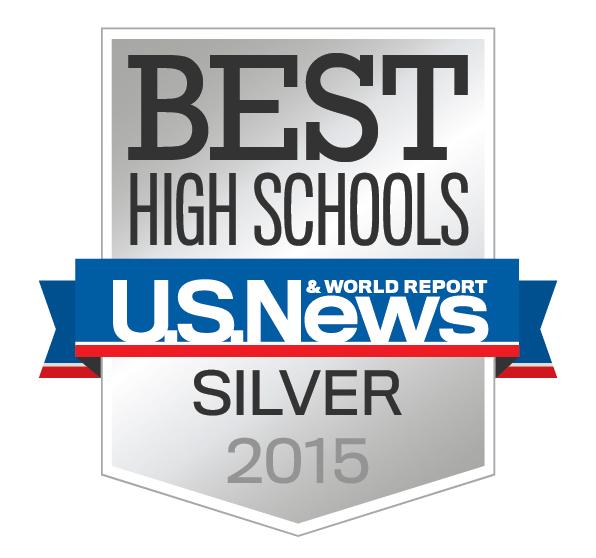 John F. Kennedy High School was ranked number one in Iowa this year for the third year in a row, according to US News and World Report.
Students at Kennedy High School are able to take Advanced Placement classes, which are classes that are based off college level courses. This makes the work more challenging than normal classes. The Advanced Placement participation rate at Kennedy is 58 percent and the participant passing rate is 77 percent.
"This ranking shows that students at Kennedy have an opportunity to take advantage of learning from great teachers who have had students score well in past years," Linden Runels jr., said.
Another accomplishment Kennedy has made is its national rank. Currently Kennedy's national rank is 638, which is in the top three percent of the nation.
"The one thing I want to always give people the understanding of would be that you can't stay in that number one position forever," Principal Jason Kline said. "What our teachers can do is continue to push our students to get to the next level, and that means also for our freshman and sophomore's, especially those non AP classes so that students feel more confident about taking AP."
When US News ranks schools by state they not only look at how many people are taking the Advanced Placement tests, but they also look at how well students do on the tests, unlike the Washington Post. They use formulas to determine how the school's index becomes rated.
"I think that since our number one ranking is based on AP scores it shows how well prepared students at Kennedy are for college," Runels said.
Most schools ranked in the top 500 are exclusively magnet schools, schools that choose who they let in and who they don't. This consists of the most talented students, so their Advanced Placement scores are likely to be higher.
"I'd like to couple this accomplishment with the traveling cup that we won last year, the travel cup focused on arts, academics and athletics, basically saying we have the strongest athletic program, the strongest arts program and our students who participated in those programs were the best academically in our division," Kline said.
Three of the four high schools within the Cedar Rapids Community School District were ranked in the top 15 of the state. Washington High School was ranked fifth and Jefferson High School was ranked fourteenth.
"A lot of times schools get bashed in the media, but people don't realize how excellent the schools are here, and I think this is a good way of saying 'hey, this is an outsider looking at the totality of Cedar Rapids programs,'" Kline said.
Kennedy's reading proficiency is 93 percent and the mathematics proficiency is 89 percent.
"I think that if we boil it down to one simple concept we just need to stay focused on academics, if we stay focused on academics everything should fall into place," Kline said.