New Cedar Rapids water park set to be built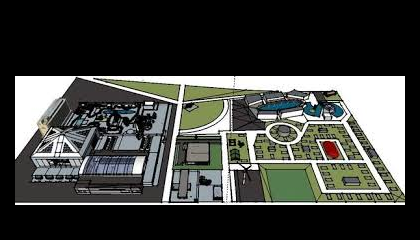 Cedar Rapids is gaining a whole new attraction, although it may take a couple of years. Nick Ford, with Cedar Rapids Perfect Game Company is working on bringing in investors for his idea, Cedar Bayou. This would be an indoor/outdoor water park, including rides, a mid ranged hotel, RV Park, a food court with restaurants, small shops, a lazy river and a traditional pool with lanes for swimming lessons.
"I don't think a water park should be built in Cedar Rapids, because Lost Island is a pretty big water park that is only 45 minutes away, which isn't that far from here," Kimy Southard jr., said.
The new attraction is a concern for Eric Bertch the General Manager of Lost Island, a water park that is less than an hour away. According to Bertch 50 percent of the people who purchase season passes are from the Iowa City and Cedar Rapids area. Ford doesn't see this becoming a problem, considering Lost Island has been up and running for 15 years.
"Although there is a water park not too far I think that this would be a great attribute to our community, making Cedar Rapids a more popular tourist area," Karlynn Fifield so., said.
Ford hopes that if this water park can break ground by next spring than the plan is to have it up and running by 2018. Right now Ford is looking at an area south of Lincolnway Park, near the intersection of 66th Avenue SW and J Street SW. He estimates that the total cost will be somewhere around $60 million.
The outdoor water park would cover approximately five acres, and the indoor area would cover about 62,000 square feet, according to Ford.
Ford thinks that his overall plan may be a challenge, but he also believes that it is possible.
Right now the area where Ford wants to build Cedar Bayou is owned by one of Ford's investors.
"It always seems like there isn't anything to do in Cedar Rapids and if you want to have fun you have to get in your car and drive a long distance. If this water park is built I feel like teenagers will actually have something to go and do in the summer without having to drive a long way," Anna Fluent jr., said.