Behind the Lens with Shane Wonase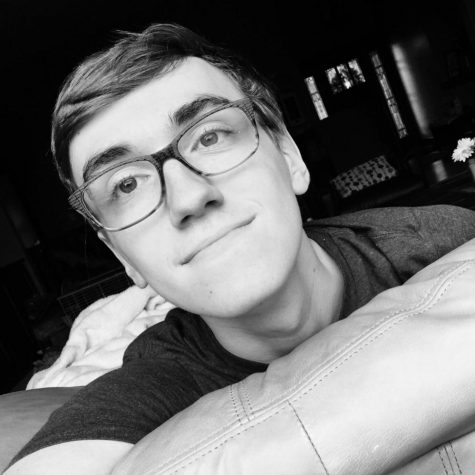 Senior Shane Wonase started taking pictures when he was 13 years old. His favorite picture he has taken so far was in Colorado and it was on a hill with a car coming down. He loves it so much because of the composition and colors.
"Landscape photos are my favorite to take because they are always different and get a lot of more chances with taking them," Wonase said.
So far, Wonase has taken senior pictures for three girls, Becca Coghlan, Emily Ellis, and Taylor Harmer. Wonase has a Facebook page dedicated to his photography called Shane Wonase Photography. He has five other seniors booked for pictures and welcomes many more for fall and winter. Wonase charges $50 for about 200 photos and 30 edits. Senior pictures are due to the Kennedy Yearbook staff on Feb. 1, 2018.
"When I'm behind the camera I feel in control," Wonase said.
Wonase plans on attending an art college after high school and is currently interested in Kansas City. After college Wonase wants to be a wedding photographer.
"The best part of editing is changing the lighting and the colors, but the worst part is removing distractions," Wonase said.
Depending on the photo, Wonase can edit a photo in five minutes or it can take hours. He likes to take his time and be thorough, but some only have easy fixes.
"It wasn't hard to pose because I was comfortable with my surroundings and I knew Shane would make me look great," Ellis said.
Ellis and Harmer think that it can be awkward at first, but they agreed Wonase didn't make them do anything that made them uncomfortable and it was easy to pose around him after a while.
"It was hard to pose at first because I'm naturally always really tense, so we didn't do anything crazy just a lot of standing and sitting down," Harmer said.
Ellis and Harmer recommend downtown for the lighting and buildings, along with the art on the buildings to make people stand out.
Wonase's email to contact him about his business is [email protected]