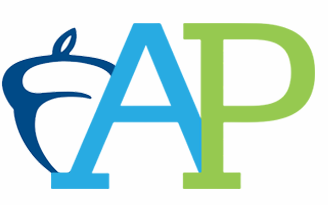 Advanced Placement (AP) exams are offered to students at Kennedy. They measure how well students have retained the information and skills of the AP course material.
"The entire process of preparing for a cumulative course and taking a large cumulative exam and the skills that you learn about studying and preparing for a test like that is gonna help you in college," AP Psychology teacher Dana Melone said. 
Some say the benefits outweigh the stress and pressure placed on students. AP courses help with college preparation and getting a head start on college credit. Roughly three out of four AP students who enroll in a four-year college start out with college credit from their AP exams. 
"It's still worth it because even if you bomb it I feel like you've learned what not to do or maybe how not to approach a long-term test like that," Melone said. "I just think the whole process of these courses is so much closer to what you're gonna be doing at the college level that even just going through it gives you a better idea of what college will be like."
Even with the stress of the exam, taking AP classes can improve a student's GPA, thus increasing their skills as a student. 
"The hardest part was having to change my way of thinking. Instead of making up things to get the grade, I had to put a conscious effort into each of my assignments," junior Sarah Martin-Trainor said. "Honestly, this creates a bit of anxiety about whether or not my work will be good enough, but if I fall short, I can just analyze what I did wrong and think differently on the next assignment."
Although some students might have hesitations about taking the AP exams, it can give an advantage to students seeking a college education. Research shows students with a score of 3 or higher on an AP exam commonly have higher graduation rates than non-AP students. 
"I would recommend them if you want to make academics your main focus. APs are not for everyone," Martin-Trainor said. "The workload is pretty intense, and if you put school first that works okay, but if you take an AP in something you're not passionate in, it will show."