Dance Team at Mall of America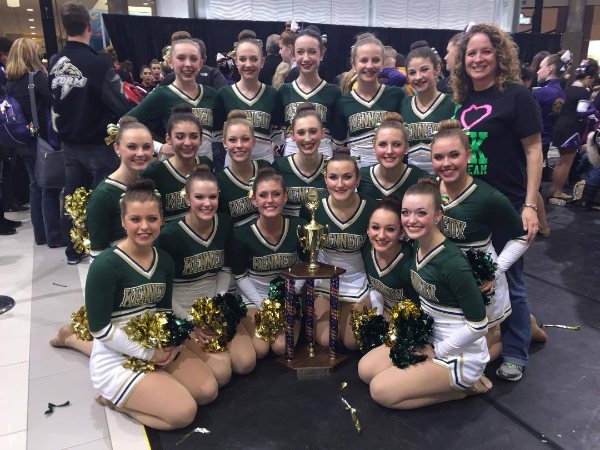 At the Mall Of America on Saturday, Jan. 10, dance team took home a trophy for first place small varsity pom and first place small varsity jazz.
"I am extremely excited about the outcome, the team worked really hard to earn first place. They knew they would be up against some tough competition and the team really stepped up their game to be able to compete at that high level of talent," Coach Miranda Arends said.
Our very own dance team competed against several other schools at the Spirit of America Regional Championship and came out on top.
"I feel great about it, I think it really shows how hard we worked this season," Carolyn Simon, sr., said.
Dance team practices three times a week from 3 to 5:30 and from 3-6 the week before and the week of competitions.
The team took full advantage of competing at the Mall Of America. Friday was reserved for shopping and the team had dinner at the Rainforest Café to fuel up for their long day of dancing on Saturday.
"To prepare for big competitions we usually break down the dance and drill sections of it. Also, we're usually together a lot and are really close to one another by the time it gets to a big competition like last weekends. We go out to eat together occasionally and have team sleepovers as well," Simon said.
A few changes will be made for next year such as losing two seniors leaving fifteen members left on the dance team. Three to five dancers may be added on the team for next year in order to put more girls on the floor and make routines look bigger against other teams.