Give Back This Christmas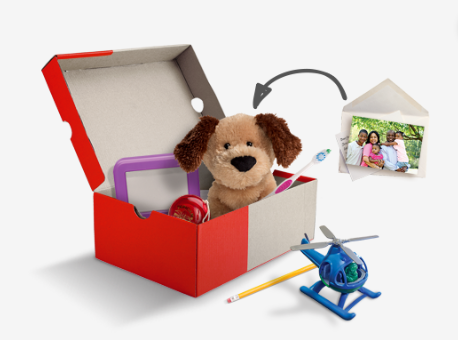 Christmas is not the same to everyone, but there are organizations who help those less fortunate. Operation Child Christmas is put on by the Samaritans Purse. Local churches, Petco and other places have giving trees that let you donate. These locations set up trees with the needs and wants of people. Walmart partners with the Salvation Army to send gifts to children. Everyone has seen the Salvation Army bell ringers at local stores.
Petco provides another giving tree for the Cedar Valley Humane Society. These trees have items they need for the incoming pets at their shelters. They need dry kitten, cat and dog food, flea and tick prevention and so much more. You can go onto the Cedar Valley Humane Society website and take a look at what they need.  
Operation Child Christmas allows you to donate to children in need. They have exact ages you will buy gifts for, allowing you to purchase an appropriate gift This year's drop is over, but will return again next year Nov. 14 thru the 21. 
"I think it is important for people to join the Operation Child Christmas drop because there are many kids who don't get the same privileges as others and it makes a good Christmas experience for the children," said Jefferson High School student Lynnae Bronson. 
Operation Child Christmas offers an opportunity to track your packages and customize them.
"I think the best thing about doing the drop is getting to pick out the gifts for the kids and trying to fill them as much as possible," said Bronson. "I love being able to track the box and see where it ends up and getting to put a paper in the box to tell the kids about myself. I hope it makes for a positive experience."
Samaritans Purse is a national organization that ships gifts all over the world. They recommend putting toys, school items and personal care items in the box.  
TSA guidelines restrict the products being shipped by plane. Liquid hygiene products need to be in TSA approved bottles with a tight lid and put the item in a zip lock bag. 
"I have been involved in the drop for a couple years now and I will always come back," Bronson said. "I enjoy buying the gifts and the feeling of giving a child in need a great Christmas that they will never forget."