Plan to close and build elementary schools gets a look
The public can give comments about the plan at upcoming school board meetings Dec. 11, Jan. 8 and Jan. 22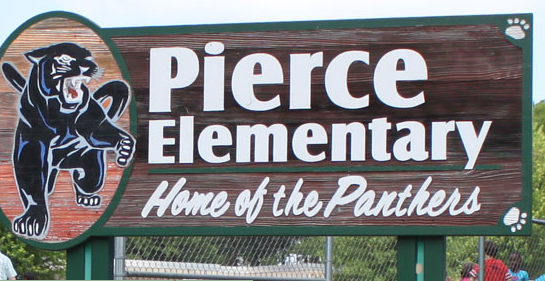 The Cedar Rapids Community School District has a Master Facilities Plan for their elementaries: to close eight and rebuild 10 schools over several years to come.
The school board will finalize its decision on Jan. 22. Until then, the public can give comments at upcoming board meetings on Monday, Dec. 11, Jan. 8 and Jan. 22. More information about the district's proposed Master Facilities Plan can be found here.
The eight elementary schools to be closed are Van Buren, Taylor, Garfield, Kenwood, Nixon, Grant Wood, Truman and Madison. The district web site says that they will "work with developers and the city on next uses for either the structure or the property." The first elementary building to close would not be for at least five years.
Ten elementary schools that would be rebuilt are Erskine, Arthur, Wright, Coolidge, Cleveland, Jackson, Harrison, Pierce, Hoover and Johnson.
The district's last three elementary schools, Viola Gibson, Hiawatha and Grant, would be updated and get expansions, though this will depend on need.
Kennedy Principal Jason Kline said that he thinks the plan "is necessary" for the school district. He is a parent and he has worked in the district for the past five years. "It might affect our school," he said. "It would be beneficial to Kennedy as it would allow a pure Kennedy feed from one school to another."
Some parents, such as Gregory Luton, are against this plan. He has lived in Cedar Rapids since 1995, and has had kids in the district for 14 years.
"They are going in the wrong direction," Luton said. He believes there's a need to have more elementary schools "centrally located to the various city neighborhoods" such as a new middle school around the Pierce, Kennedy and Xavier area.
The closing of schools may affect many people in different ways. Lauren Krousie, fr., attended Nixon Elementary, one of the schools that is proposed to be closed.
"I don't know how to feel," Krousie said. She wonders about families who send their kids there and what elementary school they'd change to in the future.
Teacher Jonnita Wiley works with elementary students and sees both pros and cons to the district's proposed facilities plan. Some pros are that updates are needed as there are old conditions in buildings. For example, some buildings don't have the technology or elevator accessibility.
However, she wonders about the costs and the connections people have with their schools. "A part of your community that you worked so hard on will be lost."