Pillsbury Seasonal Cookie Review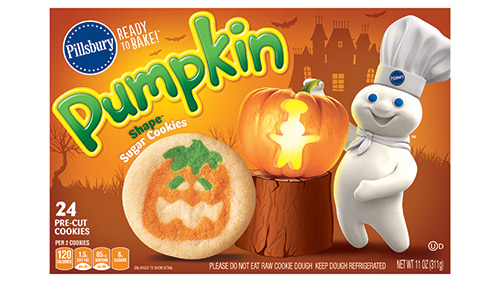 Fall just started everyone has been talking about the Pillsbury Halloween cookies. I prefer the pumpkins over the ghosts, they are just cuter. I buy a 24 count box each week and make them every week. No matter the design, the cookies taste the same. I think these cookies are better than regular cookies, but I do want to see how they taste with frosting.
Senior Emily Ellis thinks they are perfect without frosting and she gets them once during the fall season and once during the winter season.
"The best part is that they are seasonal, but the worst is they leave a weird film in your mouth," Ellis said.
Senior Hayley Mahan agrees that the only bad thing about the sugar cookies are the after taste.
"I eat them raw sometimes and they are grainy like sand, but sweet," Mahan said.
I was going to try them raw, but I looked on the packaging and it says "do not eat raw." I think the best thing about them is that they are really sweet in taste. The worst thing about the cookies for me is that they are so easy to burn. It takes about ten to twelve minutes to cook and a minute longer will leave them black and hard. Even if they are a little burnt it makes them taste bitter.