Practice for Kennedy graduation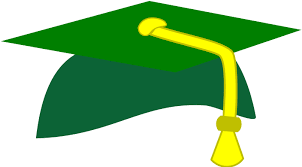 Attention graduating seniors!
Graduation is coming up pretty quickly! On Friday, May 26 there will be a practice graduation at 9:45-11:00 a.m. at the U.S. Cellular Center where seniors' actual event will be held Saturday, May 27.
At the practice graduation, the administrators and counselors will run through the ceremony with seniors, talking about the "dos" and "do-nots", the expectations and needed information for the actual event. For the practice, students are allowed to dress casually.
Saturday, May 27 is senior graduation and the ceremony will start at 7 p.m. Seniors are to arrive earlier, though, and should be at the U.S. Cellular Center no later than 6:15 p.m.