Things To Do On Senior Skip Day?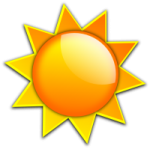 Sleeping in is a long-held tradition of "Senior Skip Day" and that's on the agenda for seniors Jayden Lovell and Anna Long.
"I'm not sure what my plans are yet," Lovell said, "but not school work, that's for sure."
The attendance office confirms that a "senior day" off from school is unexcused.  The day once seemed to be a secret event, but now is more widely known among students, and for several years the day has followed the weekend of Kennedy prom.
This year's prom is Saturday, May 13.
"I had grand ideas to do cute stuff like picnics and going to parks, but realized I'm going to be super tired from the prom weekend," Long said.
Lovell's dream Senior Skip Day would be to go on a road trip or to Adventureland. "A huge tournament of some sport like sand volleyball or flag football or soccer would be cool. Something where everyone [classmates] is involved."
Some seniors at Kennedy say they plan on having a grill out. If it is sunny out Mackenzie Hill, sr., is going to Lake MacBride.
"My dream Senior Skip Day would be playing outside with puppies all day," Hill said.
Michael Kircher, sr., plans on going on a small road trip with friends and fishing. His dream day would also be to go to Adventureland or hit some trails and dirt bike for the day. He reminds his classmates,"Don't do anything that is illegal or going to get you in trouble."
Lovell, Hill, and Kircher all said to stay out of trouble because there is always consequences for students actions and one could be not walking at graduation on Saturday, May 27.
Other activities seniors say they may take on?
Picnic
Park
Road Trip
Fishing
Hike
Netflix
Pizza
Breakfast/Lunch with friends
Movies
Sleep in
Read
Play Sports with class mates
Grill out
Dog Park
Pet Store
Zoey's Pizzeria to get a Zookie
Go shopping
Swimming
Petland
Go to Iowa City to walk around