Seniors attend college out of state
About 10-15 percent of Kennedy seniors go out of state for college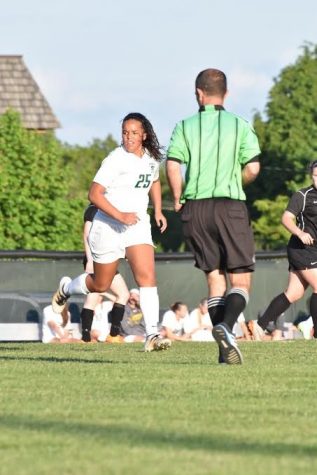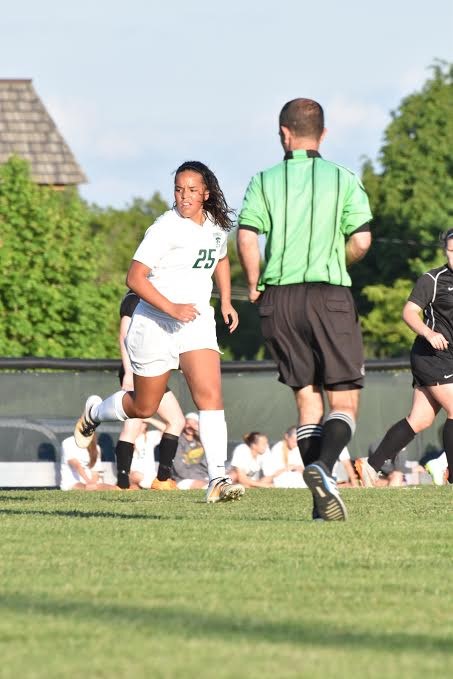 Counselor Andy Jacobsen estimates 10-15 percent of Kennedy seniors go out of state for college. This year some of the graduating seniors attending out-of-state include Linden Runels, Hadley and Halle Rittgers, and Aren Buresh.
"I just wanted to try something new and experience new things outside of Iowa," said Runels, one of the 374 seniors scheduled to graduate at the U.S. Cellular Center on Friday, May 27 at 7 p.m.
Runels will attend Carnegie Mellon University in Pittsburgh, Pennsylvania. She will major in mechanical engineering and play soccer there, too.
"I've always wanted something different, like I never really wanted to stay in state for school so I thought this was a good option," Runels said. "Yes it's far away but it's not like I'm moving across the world."
Runels visited Iowa State and liked it, but Carnegie Mellon has a top engineering program.
"So that was a really big factor because I knew that I wanted to go into engineering and just knowing I can get a lot of opportunities like internships and experience from that," Runels said.
The Rittgers twins, Hadley and Halle, will attend Bethel University in St. Paul, Minnesota. Halle will major in art and psychology and Hadley is still undecided, but wants to do something in the health and sciences field, maybe health and wellness coaching.
"We visited four colleges and when I went to Bethel it felt the most like home I guess. The people were super nice and it was a good sized school for what we wanted," Hadley said.
"I really love the area and there are so many opportunities in the Twin Cities. Hadley loved the school, too so that's a plus," Halle said.
Aren Buresh will go to Truman State University in Kirksville, Missouri. Buresh will major in business administration with a focus in marketing.
"I chose Truman because it's smaller, has a standard of high academic rigor, lots of great opportunities for service and leadership, and a community of students that seem to hold the same values I do," Buresh said. "When I visited campus I could really picture myself there. It felt like the right place for me."
Halle would like to be an art therapist so she can help people who have special needs, such as autism and she's passionate about art so this is the perfect career for her.
"I don't have a specific job in mind. I like the idea of being able to work anywhere, which is why I chose business as a major," Buresh said. "I just want to work in a creative and collaborative environment with good people dedicated to doing good."