Prom hair DIY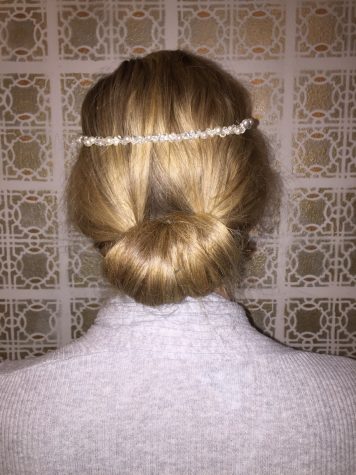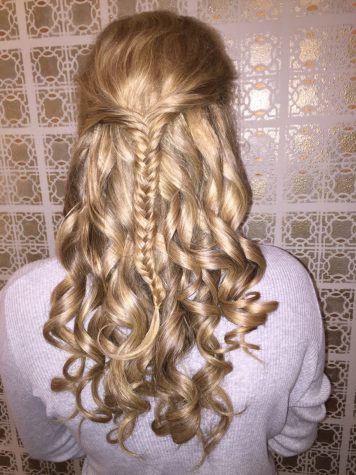 May 14, the day of prom many seniors look forward to the whole year. As the day approaches so does the constant stress of planning for the night.
Among choosing between hundreds of dresses, shoes, and accessories, your styled prom hair is a very important finishing touch. Between the expenses of your dress and accessories you may find yourself short on money, or time.
When considering a hair style the design of your prom dress plays a significant role in styling your hair up, down or a mixture of the two. If you're left without the option of getting your hair professionally styled than choosing an idea for your prom look and following these simple steps you can save money and kill grand march. (Top center) The twisted bun up do is a great option for women choosing to wear their hair up for the night. Starting with a basic ponytail placed at the nape of the neck, loosen the pony tail. Split the ponytail down the center creating a opening between the scalp and elastic band around the ponytail, then flip and slide the ponytail through the opening until hair is secure. Then fasten with bobby pins to keep tight. Lastly, add any other accessories to create an elegant effect.
For women looking to wear their hair down around their shoulders but also out of their face the half up half down fishtail braid (bottom center) is a great option. Curl your hair, then grab the layer of the hair tightly fishtail braiding the section until finished. Secure with clear elastic.