Kennedy's Morning Roast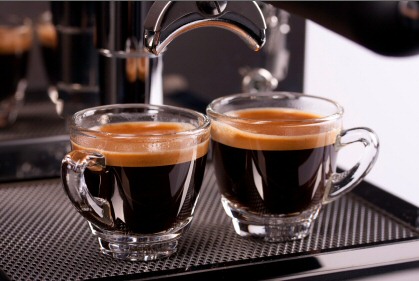 ---
Entering high school is a gateway to being a coffee addict. Most students grab coffee before school or between classes almost every day, spending extra time, money, and gas, but why not just have a coffee shop on campus?
One Iowa high school, Waterloo East, actually tested this theory and opened a student-run coffee shop, called the East Daily Grind, cute right?
Well, besides the clever name, they also had a clever way of running it! The principal actually made it a business class! Students are assigned specific jobs and are graded on their teamwork skills. So with their nifty idea, why couldn't we Kennedy folk do it?!
There are many variables to be considered though. First off, how much money would be needed to start it, and where would it come from? Estimated materials would be around a thousand to two thousand, not that much, right? It's nothing! What about where would the money come from? We go out and work to fundraise and find sponsors! If you think about it though, just like any business, startup cost seem outrageous, consider however, the revenue of what would be brought in.
Example: Let's just say that it takes $1500 to start up the small business, we sell 50 cups a day, all $3. In ten days, the startup costs are all paid off and in eleven days you have a profit of $150 and counting!
When I gathered opinions of a few students, Senior, Jordan Teal, loved the idea, "Um. Yas. I think it's a great idea. I think it will help the kids who already are stopping at Starbucks and other places. (It would) save money and time when driving to school.