Prepare to be amazed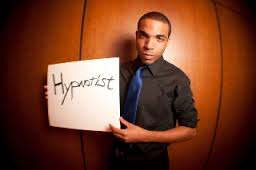 When it comes to prom, there are many fun things to look forward to such as getting ready, taking what seems like endless pictures, grand march, the dance, and finally post prom.
Seniors and underclassmen that are accompanied by seniors can see ChrisJones perform at post prom which takes place on May 2, 2015 at 11:30 pm through 4 am. The event will be taking place at the Rockwell Collins Recreation Center.
One of the student's favorite things from last year was the hypnotist at post prom.
"I laughed a lot and thought he was really funny!" Andrea McEachran, sr., said.
If you heard about or saw all the fun the seniors and some juniors had last year and wished you were there, don't worry- now it's your turn. This year Kennedy  High School is enthused to welcome back hypnotist, ChrisJones for the 2015 post prom event.
"I love prom season," Jones said, a Chicago native, has been a hypnotist for five years. He travels all around the United States  and Canada for his shows. He has been to all 50 states to perform.
Every year he does about 150 shows, primarily for colleges and high schools. He learned hypnotism back when he was in college. It wasn't a class offered by the school but he had a lot of free time and that is when he learned.
"I didn't always want to be a professional hypnotist, I wanted to be a professional long distance runner," Jones said.
Jones was a residence assistant (RA) for three years, a grad assistant, and a hall director, all while studying sociology. He graduated with a Reaction Degree. Although he was all of these things and has a degree, hypnotism is what Jones wants to do most.
While learning hypnotism Jones kept a journal. He would put pictures in it, pictures of people he wanted to be like, and things that inspired him. It gave him a sense of where he was going throughout the hypnotism learning process.
"I thought he (ChrisJones) was awesome. McEachran said. He looked like Drake which was cool too."