Robbery at Gunpoint in the Kennedy Parking Lot
On Monday, January 27, a Kennedy High School student's cell phone was stolen at gunpoint.
The incident occurred in the south parking lot at approximately 3:30 PM according to Kennedy. The student whose phone was stolen was unharmed.
A phone call and email were sent out by principal Jason Kline around 7:00 PM the same day to inform students of the incident.
In the email, Kline stated, "Immediately upon learning of this, we contacted CRPD… This is an ongoing investigation and, while the incident occurred on our campus, at this time there is no evidence that the perpetrator is a student."
The perpetrator was seen in the Lovely Lane United Methodist Church's parking lot and the south parking lot of the school prior to the incident. He left the school campus afterward.
The Cedar Rapids Police Department described the perpetrator as a younger black male wearing a black zippered hoodie, black jeans, black boots, a mid-length coat and a black baseball cap with a gray bill.
This is the second incident involving a gun in the neighborhood in less than a month. The previous one was a shooting across the street from the school's Performing Arts center.
"We are communicating to alert families and students of the need for heightened vigilance in the neighborhood," Kline said in his email Monday night.
About the Writer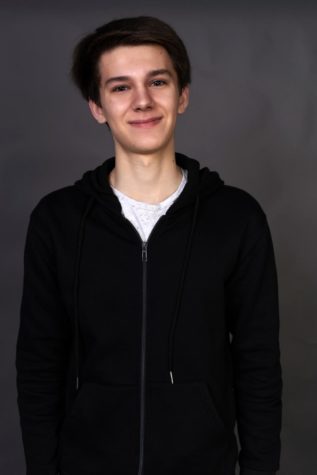 Joel Dillman, Writer
Hello! I'm Joel Dillman. I'm in junior year, and this is my second year on the Torch team. I write articles, but I also enjoy reading, playing games,...