Crimes of the Heart Coming Soon to Kennedy Theatre
A dark comedy play called Crimes of the Heart hits the Kennedy Theatre next week.
Crimes of the Heart, directed by Nick Hayes, will have a preview during school on Wednesday, September 25th. The performances are at 7 p.m. from the 26 through the 28.
The story is about three sisters who have to come back to town after one of them shoots her husband in the stomach.
"This play is a little different than what we've seen on the Kennedy stage in a while," Hayes said. "It's a little more dramatic. [Crimes of the Heart] is funny, but where it's funny, it's kind of a darker kind of funny."
Something else that sets Crimes of the Heart apart from most Kennedy plays is that it's performed entirely in the black box theater. This space has allowed for an abnormal seating arrangement.
"The seating arrangement for this show is what's called a three-quarter thrust," Hayes said. "75% of the stage is into the audience. The audience sits all around it. It's a little more intimate. It's a little more close. It's a little more real."
In addition, there are only six actors in the play, and one set for the duration of the show. This smaller size combined with the black box theater means the actors don't need to wear microphones while performing.
"Crimes of the Heart isn't like anything I've worked on before," Laney Nesmith, sr. on Tech, said. "All the actors have southern accents. It's a real hoot and a half."
About the Contributors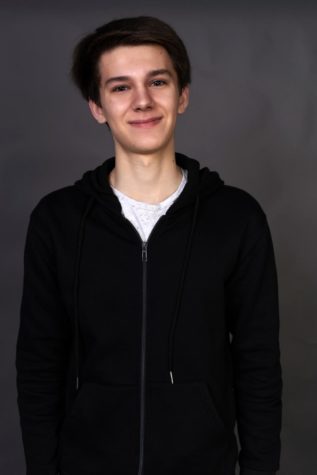 Joel Dillman, Writer
Hello! I'm Joel Dillman. I'm in junior year, and this is my second year on the Torch team. I write articles, but I also enjoy reading, playing games,...
Ashton Nanke, Designer
Hello! My name is Ashton Nanke, and I am a senior at Kennedy. I enjoy graphic design, videography, video editing, and theater. I've been involved in...