Review of Star Wars: The Last Jedi
I offer a simple solution: go.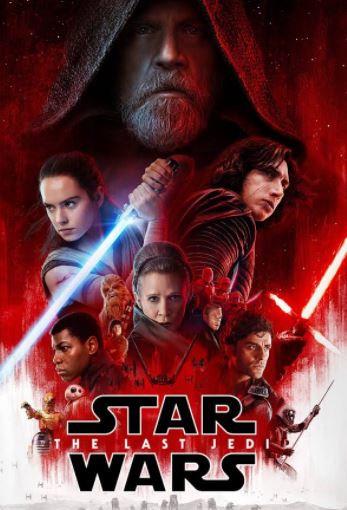 The eighth episode in the Star Wars saga was not a disappointment.
As a fan of the saga my entire life and having seen all the movies, it was important to me that this new movie lived up to the reputation, and that it did.
I will warn you, there are mild spoilers in this review– not any big picture ones, but minor details.
In every one of the movies so far, the first picture we get is that of a planet, and then a ship in front of the planet, and it the tradition continues in this episode. Traditions and continuity in a saga as big as this are what make them so good.
The acting in this movie is some of the best I've seen. The actors really seem to embody their characters and bring out raw emotions to enhance the whole movie. My favorite character used to be Rey, but after seeing this it changed. Kylo Ren is portrayed by Adam Driver, and Driver was the best possible choice. Kylo Ren is the new main Antagonist, and this movie builds up the humanity in Ren that messes with your mind as you watch it. Driver brings a whole new level to Ren that makes your forget it's a movie.
Music and sound choice is another factor that adds to the effect this movie leaves. One particular scene, one of the best, was made better by music and sound added to it. As intense of a scene as it is, it becomes more intense when the climax is reached, and the music and sound completely stops. Silence fills the theatre and nobody moves a muscle. Then the music starts up again and everyone collectively breathes again, or so it seemed to me.
The final idea that helped make this movie as great as it is, is the picture. If you're a Star Wars fan you know that the first movies in the story, 1-3 (with Anakin and the birth of Darth Vader), were not the best, the CGI was questionable and overall, it could have been better, but not with this one. Several new creatures are introduced in this movie and it was hard to tell if they were CGI or real. The planets were amazing, special effects made fighting scenes so insanely cool, and enhanced the non-movie feel.
If you're debating going to this movie, I offer a simple solution: go. This movie will leave you in awe, and offer answers to your long lasting questions about the saga.