Grease Live review: Nothing beats the classic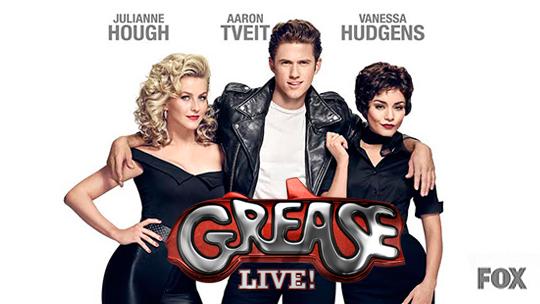 After watching Grease: Live, there's only one thing left to say— nothing can top the original Grease movie.
Let's face it, John Travolta's "lightning" moves are yet to be performed perfectly. Although, I must admit it was entertaining to see popular celebrities like Vanessa Hudgens, Julianne Hough, and Carly Rae Jepsen play the famous roles of Rizzo, Sandy, and Frenchie. Even previous Big Time Rush star Carlos Pena Vega was a part of the movie and played Danny Zuko's best friend Kenickie.
Vanessa Hudgens found out that her father passed away almost four hours prior to the live movie, and still had an outstanding performance. She played the sassy character Rizzo, who is the complete opposite of Gabriella in High School Musical, who Hudgens also played. Didi Conn, the original woman who played Frenchie, also appeared in the new movie as a waitress. I think that it was special that she could be a part of the re-creation of the original movie.
One of my favorite scenes was when Sandy was trying out to become a cheerleader and shocks the cheer captain with her skills. I really liked it because Sandy is played by former professional dancer and now judge of Dancing with the Stars, Julianne Hough. A scene that I thought was definitely better in the original movie, was when Sandy and Danny were singing "Summer Lovin'." In the first Grease movie Sandy sang outside at the lunch tables, and Danny was singing on the bleachers. This was different because in the newer Grease, both Danny and Sandy were singing in the gym, and it was very dark and less exciting than if they were to sing outside.
Overall Grease: Live was a joy to watch, but the original Grease movie can't be beat.