Kennedy defeats number ten Pleasant Valley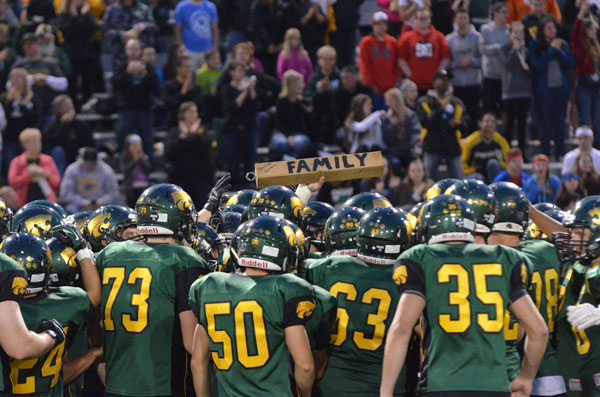 Kennedy Football had a long last night as they traveled to Bettendorf taking on Pleasant Valley. The weather was not very cooperative but that did not keep the Cougars coming out victorious 24-7.
Early in the second quarter the officials delayed the game for nearly two and a half hours because of spotted lighting.
The Cougars were only up 3-0 at that point so it was going to be a momentum controlled game once they resumed playing.
It became a close game after the Spartans returned a kickoff to the house with under a minute left in the first half. But head coach Brian White and other team members kept calm and struck right back in the third quarter.
Its easy to say that this was expected out of the fifth ranked Cougars. Although the Spartans put up a fight against Kennedy's offense and Tyler Dralle, the leading rusher in Iowa class 4A.
Dalles Jacobus had the spotlight on him last night with multiple tackles for a loss, a fumble recovery, and multiple carries with the ball including a touchdown. The defense did their job last night and executed their assignments.
It is looking like a good season for the Cougars as they are now 4-0. They take on Cedar Rapids Jefferson next Friday at Kingston.