Kennedy Vs. West Season Opener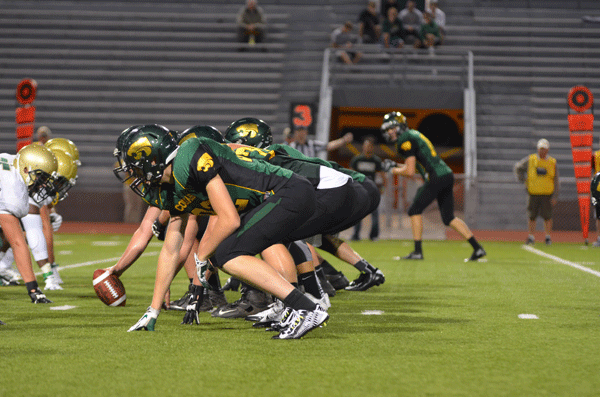 Kennedy's varsity football team kicked off their season last night with a home game against Iowa City West. The Cougars came out on top with a close score of 34-31. It was a big game for both teams as they played their hardest for the full 48 minutes.
Tyler Dralle, sr., led the team to victory with 264 rushing yards and three touchdowns. It was a close game from beginning to end but the Cougars kept up their spirits and ended up on top.
There was a lot of game changing plays from other players as well such as tight end Shaun Beyer, sr., (a North Dakota State commit) and  quarterback  Nick Duehr, jr.. This was an important first game for the Cougars to win against a such a strong team like Trojans.
The victory has set the tone for the beginning of the season and fans are excited to see how this promising season plays out.
Kennedy's sophomore football team played last night as well. The sophomore team started their season off right as they defeated Iowa City West, 28-14 at home. They were down at half time but fought their way back to victory by the end of the game.
Kennedy's next game will be next Friday, Sept. 4 against the Washington Warriors. This will be another big game for the Cougars.