The stress of school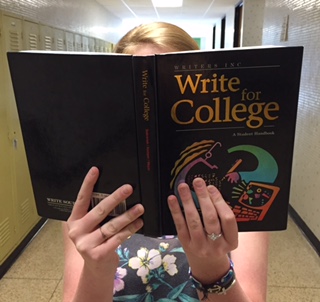 The school year is coming to an end, but the pressures to succeed are not going away anytime soon. As a high school junior, your brain is exploding at the thought of graduating in a year, and having to make a lot of huge decisions.
Between scoring well on the ACT or SAT and the finals coming up, tests are a huge stressor. Studying is essential to doing well, but with graduation parties and sporting events time management is key. Keeping track of what you need to get done is very important and too many kids forget about many things you need to get accomplished this summer.
Besides testing, college applications need to be completed. They require a lot of time, and of course hours need to be set aside to complete these tasks. Applying to multiple colleges will provide a safety net if you don't get into the college that you want to go to, but some kids don't want to put in the effort to apply to other places. That's a problem, more people need to make sure they will be able to get in to college if that's what you truly want to do. Getting into college is an issue for some, but the bigger problem is where they want to go.
If you can dream it, you can do it. That is something many high schoolers forget is possible. Money is another large stress for some people, student loans and scholarships make people go insane. There are countless opportunities for financial aid and scholarships, and I believe that more should take advantage of that. College is tough and expensive, there is no denying that. But these hard decisions need to be made soon so you can have a less stressful senior year. So go have a good time in these last couple years before college, but make sure to manage your time. Don't forget what is really important.