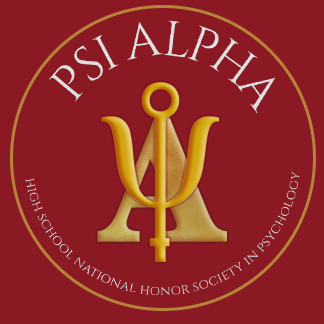 Psi Alpha is a new psychology-based honor society that promotes education and involvement in psychology-related activities among students. 
"Students are now looking for opportunities to stand out," Dana Melone, Psi Alpha's sponsor said. "With the honor society being quite new and the growing number of students in our Behavioral Science classes, this seemed like the perfect time to introduce Psi Alpha to Kennedy."
To participate in Psi Alpha, students must have taken any psychology course for two semesters. Psi Alpha accepts any Kirkwood Psychology credit, Behavioral Science 1 and 2, Psychology or AP Psychology. You must have received a B- or higher in these classes or a 3-5 on the AP Psychology exam. A 3.0 unweighted GPA and five hours of voluntary work are also required. 
"I think that it is an opportunity to be in an honor society for a specific subject as opposed to your overall academics," Melone said. "Sometimes, you can really find success in an area of interest and I like that it will be an opportunity that students might not have had if it was overall academics." 
Once inducted, members are required to attend one event that Psi Alpha puts on per semester. These events include a speaker, psychology-based activities and field trips. 
"It's not a massive time commitment, especially since everyone is busy nowadays, I really like that about this club," Melone said.
Specialty honor societies provide students with an added boost on college applications and allow them to demonstrate their love for a subject.
"I love the idea of having subject-based honor societies. It gives students who are interested in a specific area that recognition and it looks great for the students on their college applications…It's hard to find teachers to sponsor these things so when we do it's great!" said Principal Jason Kline. 
Applications to the Psi Alpha are open until 1:20 p.m., Sept. 22. Acceptance letters will be available Oct. 13 and an inductee meeting will be held Oct. 19 in Melone's room. The induction ceremony will then take place on Oct. 26 at 6 p.m.