Kinder Kennedy and Class of 2023 Merchandise for Sale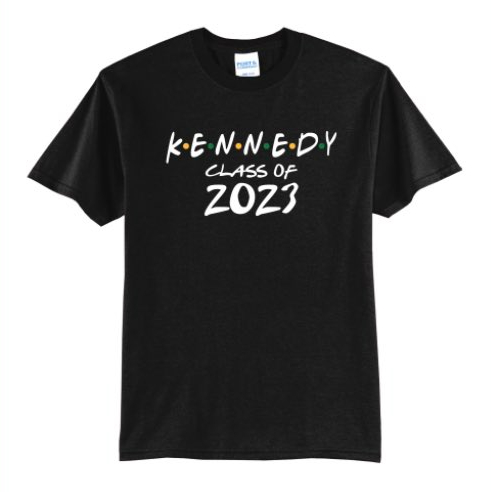 Kennedy language arts teacher Christina Langton has brought back class merchandise this school year by popular demand. 
The Class of 2023 is selling t-shirts and hoodies. Langton's goal is to sell close to 300 shirts this year. The proceeds will go towards the fund for the Class of 2023's prom.
Kinder Kennedy shirts are also available for purchase. The funds raised will be used to give back to Kennedy and its faculty members. Kinder Kennedy plans on organizing lunches, valentine gifts and other acts of kindness for Kennedy teachers.
Students can buy the merchandise through the links below or by visiting Langton in room 124.
All sales are final Dec. 3. No late orders will be accepted.
https://level10stores.com/kennedy_class_of_2023/shop/home – Class Shirts
https://level10stores.com/2021_kinder_kennedy/shop/home – Kinder Kennedy Shirts