Jefferson and Washington High School Reopening November 16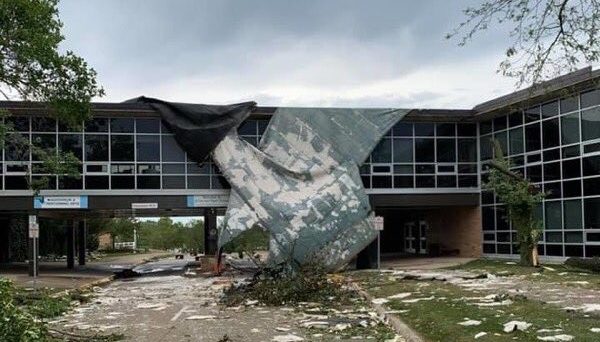 Jefferson and Washington High School will reopen for in-person classes Nov. 16, 2020. This will be the first in-person school day in over seven months for high school students in the Cedar Rapids Community School District. Kennedy High School students will continue remote learning while the building is being repaired.
Returning high school students will follow a hybrid scheduling model designed to reduce the risk of COVID-19. In addition to a new mask requirement, the student body will be split into two 'cohorts' by last name. The cohorts alternate between in-person learning days and remote learning days, so while students in Cohort 1 are in the school building, students in Cohort 2 are learning from their homes. This halves the amount of students in the building at one time, reducing the potential number of people exposed to COVID-19 if the virus is brought to school.
The reopenings of Jefferson and Washington as well as Franklin Middle School and McKinley STEAM Academy were announced in a recent email from Deputy Superintendent Nicole Kooiker. The email also listed the projected building reopening dates for Kennedy High School and Taft Middle School, but reiterated that students attending either school must learn remotely until then.
Taft is expected to be open by Nov. 30 for staff and Dec. 14 for students. Kennedy is expected to open by Jan. 4 for staff and Jan. 19 for students, barely a week before the first semester ends.
Cedar Rapids schools first closed for four weeks on March 15, 2020 due to COVID-19. The closure was later extended to last through April 30, then the rest of the 2019-2020 school year. A return plan was revealed July 27 that included the hybrid scheduling model, and had a universal school start date of Aug. 24.
That start date was delayed indefinitely after the derecho hit Cedar Rapids on Aug. 10. Every school building was confirmed to have been damaged by the storm. Kennedy was hit hardest, losing a significant portion of its roof to the winds. Water damage required the replacement of the floors in the gym, auditorium and Black Box Theater, as well as a great amount of drywall. Repairs were delayed further by the discovery of asbestos disturbed during the storm.
While school buildings were under repair, students attended required online classes. On Sep. 21, all but six CRCSD schools reopened for in-person learning. After the recently announced reopenings go into effect, all students aside from those at Kennedy or Taft will be able to attend school in-person.
"We are pleased to make this announcement as we diligently work to solidify all the details of the upcoming transition plans," Kooiker said. "In the coming week, Principals will be reaching out to communicate next steps."