Support at the Source
Kennedy students help each other through our generation's mental health epidemic.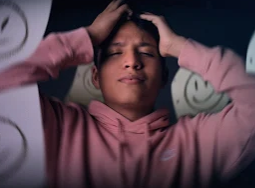 My peers and I are suffering. One in five teens in America are diagnosed with a mental health disorder. One in five of my classmates are dealing with depression, anxiety, and other challenges on a daily basis. Suicide is now the second leading cause of death for teens and young adults. 
Kennedy High School has resources put in place to combat these unnerving facts. Yet, the mental health issues facing our students are not being talked about regularly. There are not enough educators and administrators to reach out to the majority of struggling teens.
For two years, Chantel Mobberly, Kennedy's in-school therapist, has provided comprehensive therapy and support for students.
"I am a mental health therapist [for] anybody that's struggling with a wide range of things, that really is just dependent on the student themselves and what they're facing in their day," Mobberly said. 
Mobberly's time is divided between schools as she acts as a viable resource for thousands of students. Most school psychologists, like Mobberly, have at least two or three schools they work with. Across the country, there is only one psychologist per 1,400 students. 
The school also provides several counselors who have gone through training in mental health and access to resources.
"[We help] students with social, emotional, behavioural concerns so when students just pop in, we all have an open door policy. If our door is open, even if we're working on a task that is an indirect service, or writing a letter of recommendation or working on student's schedules, we drop that and we help students," Rachel Collins, counselor, said. 
The rest of the counselors' time is dedicated to program planning and other duties like paperwork, testing, and lunchroom duty. Though they do not have the same training as a therapist, many are involved in mental health and crisis courses.
Teachers are accessible adults to reach out to, but they are only a stepping stone. Most are not adequately trained on mental health to tackle their problems, but they can help students find another person who can help. 
There is more support for teens than in previous generations, but this epidemic is not being solved. At this point, struggling students are the ones who need to reach out and seek resources for themselves, which can be extremely difficult in times of emotional distress. Nationally, 80 percent of youth who need mental health services will not reach out to get them. They stay silent with their pain and struggle alone.
Mobberly believes some teens don't reach out for help because they do not want to feel weak.
"There [are] people that are very proud," Mobberly said. "They don't want to reach out because if they reach out, then that means that there is something wrong with them or that they're not strong enough to be able to do this themselves, they'll see it as a form of weakness."
We need a group of trained individuals who will band together to seek out struggling students and provide a helping hand in their time of need. Dana Melone, teacher, wanted to achieve this here at Kennedy. Foundation 2 and Project Big came together to construct the Green Bandana project for high schools that seeks to combat this crisis.
At Kennedy, there are now around 45 trained green bandana members. Melone intends to increase this number as the years pass. That is 45 students who are aware of mental issues and have a sense of how they can help their peers.
Melone believes that Green Bandana will encourage more students to get help, as they are more likely to talk to other teens rather than administrators or other adults.
"I think the first person you're going to is your peers," Melone said. "I think that's why when we were looking at students to be a part of this program, we wanted to make sure that we have students from a lot of different peer groups like we didn't just want to take students from peer group A or peer group B, because we need kids out there from all different types of groups."
These students are trained to respond to their peers when they reach out to them. They are a person to talk to about their problems and to provide resources like Foundation 2 and hotline numbers. 
There is a possibility that making these teenagers partially responsible for the wellbeing of their peers raises a personal risk to themselves. However, Mrs. Melone is not concerned about this because their training addressed it heavily.
"One of the things that we did talk about is that they need to know when they need to say 'hey I'm struggling because I had to deal with this and now I need someone to talk to.' That was talked a lot about in their training," Melone said.
Green bandana is a large step in making our school a more mental health-conscious community. Still, this doesn't mean we should stop encouraging our counselors to talk with students about their problems, school-related or not.
We need to be active in solving this epidemic.
We need a community where we can help each other in a time of need.