Leah Howard: A Continuing Journey of Hope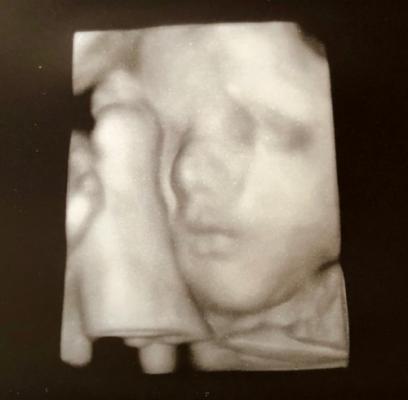 "We've experienced a lot of kindness from people and that's been really special," Leah Howard said, referring to the outreach of care she and her husband Sean have experienced during the last few months.
In Dec. 2017, the Howards learned that their unborn daughter Lydia had Spina Bifida.
The condition is characterized by an incomplete closing of the spinal cord that can result in many complications, including brain damage and paralyzation.
On Feb. 9, fetal surgery was performed on Howard's unborn daughter Lydia, in order to close the hole in the spinal cord. The surgery, although it comes with risks, was what the Howards believed was the best chance for their daughter to live a good life without some of the associated problems of Spina Bifida.
There was a definite sacrifice associated with the procedure.
Having the surgery required a relocation to Rochester, Minnesota where Mayo Clinic is located, causing Leah to leave behind her students, friends, and during weekdays, her husband.
"It was really hard to say goodbye," said Howard, "there were a lot of tears."
One of the risks of the surgery was that Lydia may have had to be born during it, which at 24 weeks is extremely risky. This was Howard's main concern going into the process.
"I had told my husband that the first thing you need to tell me is that she's there, that she's still inside," Howard said.
In the end, she didn't need her husband to tell her at all, Howard said, "I just knew she was still there."
Premature birth is still a danger even after a surgery and questions of whether or not Lydia would be born too early or even if she would survive, existed in her mind.
Luckily, these worries were put aside, as the surgery was a complete success. When she found out, Howard felt only happiness and love for her daughter, saying, "I was really happy, I was overjoyed."
After discovering this, Howard's first thought was to call her brother, and following that, Howard said, "I just wanted everyone to know how blessed we were and how happy we were that the surgery had been successful. That we had made it through."
Although the surgery was successful, there was still some discomfort for Leah that followed. The pain that comes with the fetal surgery is comparable to that of a c-section, except, "You still have a baby kicking, stretching, and all of that inside," Howard said.
"Early on there was a lot of pain, mostly after surgery…when they first took my epidural out I was in awful awful pain," Howard said.
All of this sacrifice hasn't been for nothing though. The surgery was able to close the hole in Lydia's spine, and since then she has exceeded her doctors' expectations many times. Most recently, has made a large improvement. The Chiari Malformation in Lydia's brain has been reversed.
This means, that Lydia's brain has been returned to a normal position, which will hopefully reduce future damage to development.
The Howards are not the only people to have found joy in news like this and look forward to more.
The support of the community of Cedar Rapids, her family, friends, students, and even complete strangers has been, as Howard described, very overwhelming.
A continually growing total of $12,345 has been donated to support the Howards and Lydia during her treatment, recovery, and eventual birth.
"That money and all of the kindness has just been a huge blessing," Howard said.
Leave a Comment
Your donation will support the student journalists of Kennedy High School - IA. Your contribution will go towards the purchase of a new lens for our photographers.