Pizza is exquisite at Ruby's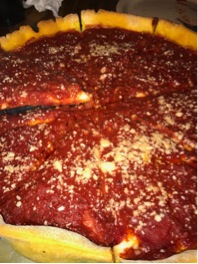 Downtown Cedar Rapids is home to many luxurious and exotic types of restaurants. One specialty found in this town is Ruby's Pizzeria.
This petite restaurant holds so much in such a tightly compacted location at 223 2nd St SE in Cedar Rapids.
When we walked into this home-styled restaurant (though it has a little twist) it wasn't the normal walk-in place where they sit you and then you wait for a server to approach you. Instead, you walk in, get in line, order your food and seat yourself.
For the cost of about $20, you can easily obtain a large pizza with one topping. I choose to go with an acquaintance of mine and we ordered the cheese bread, two drinks and a whole large pepperoni pizza for the two of us.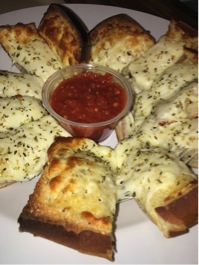 Needless to say, our stomachs were easily enlarged by the portions served up by this pizzeria.
The food may take a little long in process, but the wait isn't a problem because of the atmosphere. The food quality is also one reason to go. The luxurious sight of your pizza is one of the most amazing experiences any American can say they've witnessed.
The pizza taste is exquisite. The restaurant offers Detroit, regular and Chicago-style pizzas. There are also a large number of options of pizza toppings and combinations.
The few appetizers on the menu do seem like a limitation, but once you get your eyes on a pizza, all your hunger problems dissipate.
We left with a smile on our faces, our stomachs happy as can be, and I still was able to take home delectable leftovers. My overall rating is an overjoyed nine out of 10 stars. Definitely one of my favorites in Iowa.