College and Beyond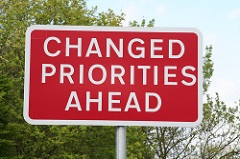 During high school, there is always one thing looming over students' minds: the future.
To some, preparations are simple. For others, it can be very difficult.
"Planning for the future is obviously quite daunting, " Amelia Copley, fr., said. She is currently undecided on her future career, though hopes to land a scholarship. "At this age many opportunities have yet to arise. I still remain relatively unaware of my full potential and don't know the best way I can apply it in the workforce and university and still manage to be happy."
Copley, after completing college, aspires to have a career involving STEM, and enter the workforce as soon as possible.
Other students worry about career commitment, and not being able to change once they have made a decision.
"You never know what might happen or if your interests will change," Simon Jennett, fr., said. Currently, he has career interests in music, the medical field, and engineering.
Concerns regarding your interests are very important to consider, because you have to enjoy what you do.
Principal Jason Kline advises selecting a job that's "something that you enjoy doing, because it will be such a huge part of your life." He says that when teenagers graduate from school and move on as adults, they are likely to experience two very common life events. "Count on taking care of your kids, if you choose to have any," he said, "and work."
Passion is essential when taking up a career and working for hours on end, so do something that you actually want to do.
Gwendolyn Thompson is pursuing a career in cosmetology and to make her dream career a reality she is keeping her grades "as high as they can be and getting a lot of practice." She wants this career path "because makeup is a passion of mine, so I want to own my own salon someday."
Many students lean towards college, though it's not for everyone, and Kline assures students "that's totally okay."
"Not everyone is meant for colleges," he said. "Yes, that was the path that I chose to take, but there are so many other options."