Camp Adventure Offers Opportunities Abroad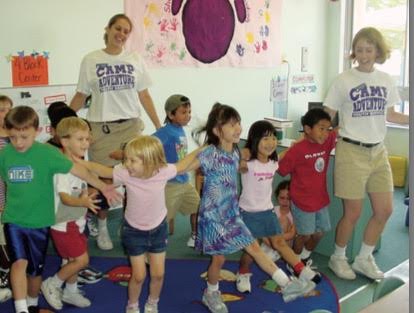 As college approaches for many high school seniors, they may need to start considering an opportunity located over the United States and in the state of Iowa that will let them go abroad.
The University of Northern Iowa's Christopher R. Edginton, Ph.D. is the founder of Camp Adventure, a youth services program for university and college-aged students.
"Camp Adventure is a program for college students to work on military bases in the U.S. but also around the world," Jennifer Stevens said.
This program is available for any college and university students interested with at least one year of school beforehand. Anyone who's interested can fill out an interest card on the website and let the journey begin.
"It's a lengthy process but it's defiantly worth it," Stevens said.
In previous years' students have traveled to over 150 sites where the program is offered in 19 countries serving as many as 750,000 children of different age groups from infants all the way up to teens.
"In the summer we provide a high impact program for military kids on abroad," Stevens said.
Camp Adventure provides different areas of interest for students who decide to be involve where they can either provide their service to day camp, aquatics, or childhood development.
"You also get to learn about military life and families," Stevens said.
Many cultural experiences and lessons have been made for students who get involved in Camp Adventure. By developing new friendships and providing service to others Camp Adventure provides the students and children a memory that will last a lifetime.
"It's very eye opening," Stevens said.