Men's team swims into state
Four school records broken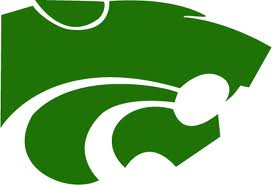 The Kennedy men's swim team took fourth place at the District Swim Meet at Linn-Mar on Feb. 7. The team qualified in 8 of the 11 events, set four new school records, and in every single race had time improvements.
Cade Schoenauer, so., had a big part in helping the team qualify in these eight events. Schoenauer qualified in all four of his events, the 200 Medley and Free Relays, the 50 Free and the 100 Butterfly.
"It's good to know that all the hard work you put in before and during the season is paying off," he said.
But the hard work hasn't stopped. The swimmers who qualified for state are still practicing everyday after school.
"Now we are doing more sprint work than usual to practice fast pace swimming in races," Schoenauer said.
Brennan Urbi, jr., played another prominent role in helping the Cougars qualify for state. Urbi like Schoenauer qualified in all four of his events, the 200 Medley an Free Relays, the 100 Free and the 50 Free.
"I'm pretty excited. I get to swim in different events than I did last year," Urbi said, "I'm looking forward to returning to the 50 Free after getting 5th place last year."
Both Schoenauer and Urbi are confident in their team going into the state meet.
"I think we are going to have the best state meet I've been apart of. Top ten has always been our goal since the start of this year and I think we can achieve that," Urbi said.
Schoenauer agrees that his team will be competitive with their opponents and hopes that they will move up in ranking for individual and relay events.
"We are not trying to beat a certain team in overall team points but we are trying to beat teams that are seeded ahead of us," Schoenauer said.
Along with the swimmers the coaches also received recognition at the district meet. The Kennedy coaching staff was recognized as the IHSSCA District Coaching Staff of the year.
"As a team we have came a long way from the beginning of the season due to our great coaches," Schoenauer said.
The Cougars are ready for the state meet that will be held this Saturday, Feb. 14.
"This season Kennedy swimming really started to make a name for itself. We have never worked harder and I think that we are seeing the results of all that hard work," Urbi said.
State Qualifiers:
-200 Medley Relay: Brennan Urbi, Stefan Kitsos, Cade Schoenauer and Evan Bednar -12th seed
-200 Free: Brady Gibson-19th seed
-200 IM: Stefan Kitsos- 14th seed
-200 Free Relay: Stefan Kitsos, Brady Gibson, Cade Schoenauer and Brennan Urbi-7th seed
-100 Fly: Cade Schoenauer-21st seed
-100 Free: Brennan Urbi-7th seed
-100 Breaststroke: Stefan Kitsos-5th seed
-50 Free: Brennan Urbi-3rd seed, Cade Schoenauer- 22nd seed