Kennedy's cold case: 35 years later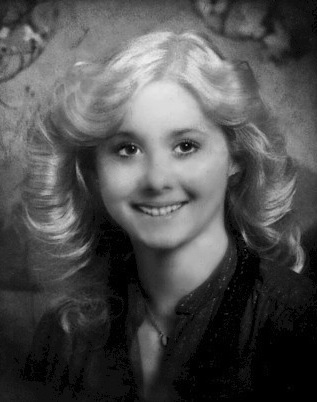 Michelle Martinko was a senior at Kennedy High School in the 1979/1980 school year. She was involved in Kennedy's concert choir as a singer and the treasurer. In fact, she was at a choir banquet on the evening of Dec. 19, 1979.
That same evening, after the banquet, she was murdered in the parking lot of the newly opened Westdale Mall.
Within a few hours of her not coming home, her parents became concerned and started making phone calls. Her father began looking for her around town.
The police found her in her car, still parked at Westdale, at 4 a.m. on Dec. 20. She had been stabbed 19 times in the face and chest, but her money wasn't missing and she hadn't been sexually assaulted.
This type of brutal, violent crime was uncommon in Cedar Rapids, especially in 1979. But the police were unable to find the murderer, and now, 35 years later, the case is still unsolved, a cold case.
Kathy Ulch, associate principal's secretary at Kennedy High School, lived in Cedar Rapids near Westdale Mall at the time of the murder. She noticed a change in people after the murder.
"People in general, and women in particular, became a lot more conscious if they were out after dark…they suggested that we be very aware of our surroundings, and even look under your car before you got in…it really raised awareness about being very alert and safety conscious," Ulch said.
Martinko had a fair amount of friends, but she did not have one especially close friend at Kennedy. Her best friend was her mother, according to Janelle Stonebraker, her older sister. In fact, part of the reason police were unable to find the murderer was that she didn't have that one friend that she told everything to, so there was no one they could ask if she had said or done anything that may have given a clue to the murderer's identity.
However, according to Stonebraker, they do know about a group of girls that bullied her at school, threatening to beat her up if she used a certain door to exit Kennedy, and did other petty things to threaten her.
One major new development in the case occurred in 2006, when police discovered blood which they have identified as belonging to the murderer. In a press conference, the detectives handling the case asked for witnesses that could remember a man having an unexplained cut on his hand. Police did not reveal where the blood was found or how they know the blood was from his hand.
This DNA evidence has, to date, eliminated about 65 of 80 original suspects, including a man who Martinko's parents were convinced had committed the crime.
Even today, this case is not closed. Detective Doug Larison, the detective working on the case, has said that there is still a desire to see this case solved. He still keeps in contact with Martinko's sister, who lives in South Carolina with her husband.
"He's been talking to us about once a year," Stonebraker said.
Public interest in the case has not died down. This week, both Fox and CBS news in Cedar Rapids have run a series of stories. The Gazette published a story a few months ago as well. And several cold case web sites have continued to try to get people to bring information.
Social media is playing a big part, as people on Facebook are communicating and sharing information that, according to Larison, police hope will help solve the case.
"We just need someone to call with the correct information," Larison said.