Snow make-up days taking over summer break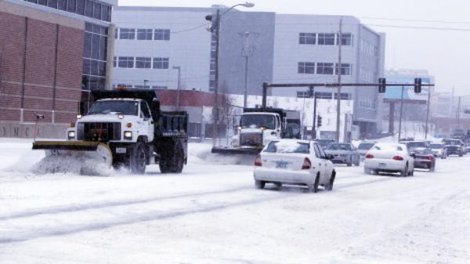 It is that dreadful time of the year when there is snow on the ground and the temperatures are in the negatives. Snow days begin to take up a lot of school time during the winter which means more make up days that cut into summer vacation.
The Cedar Rapids Community School District has already had seven school cancellations this year, which means that school will get out for summer break on June 10th.
Lots of students are okay with missing school at this time of the year since it is cold out, but some students think otherwise, and want as much summer as possible, students dislike the fact that it is taking away summer break.
"For me personally I like a couple of snow days, but not too many that cut into our summer vacation," Sydney Hayden, so., said.
Teachers are also impacted by school going later into the summer, with some already planning summer vacations and some having summer jobs and plans long before they know when school is really going to get out.
"I like to take vacations earlier in the summer, lots of times in the month of June, but with make-up school days going into the middle of June it makes it hard to plan trips," Science teacher Craig Mallicoat said.
When the Cedar Rapids Community Schools are trying decide whether to cancel they look at the safety of the students and faculty, but they also try to minimize the time young students may have to be home alone without super vision. When deciding if a cancellation or delay is necessary they look at all the factors, problems and the safety of all students and teachers.