2022 Football Season Comes to an End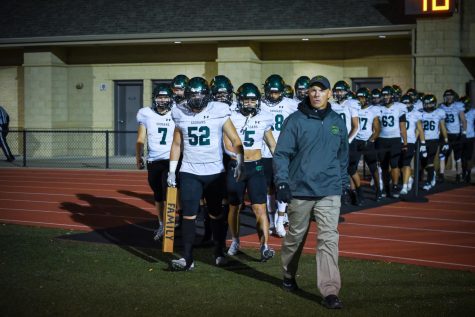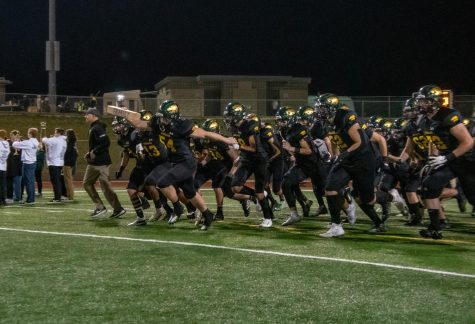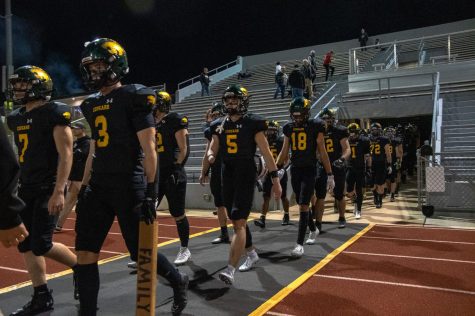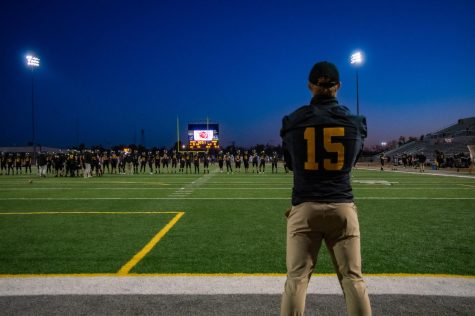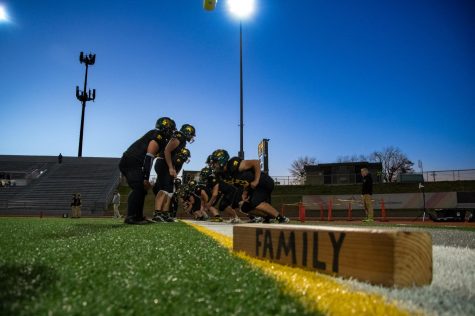 On Friday, Oct. 28, the 2022 football season came to an end. The Cougars played in the first round of the state playoffs against Waukee NW and the night ended with a final score of 0-9, leaving Kennedy players upset.
Contributing to the loss was NW junior running back Brady Grisham's 63-yard rush during the second half. Setting up for a field goal and fellow NW wide receiver junior Sam Johnson's 2-yard touchdown late in the third quarter.
"I feel like we could've done more, could've gone farther, but I'm happy with the season overall," said senior captain Ryker Stelling. 
Stelling has been a part of the Kennedy football program for four years. Entering the final game of the season Stelling knew it was "win or go home" so he was determined to give it his all. "It was just a tough battle," said Stelling. "When you know you're losing you need a big play to gain momentum. Next step, keep going on, next play."  
During the first half of the game against Waukee Stelling still believed the team had a chance to win, however when the second half rolled around he came to the realization that this could be his last game. 
"All the emotions just hit you at once and it makes it hard to play sometimes," said Stelling. 
During the regular season, the Cougars ended with a 6-3 record. Ranking third in Class 5A and 48th in the state. Kennedy football remained undefeated until playing Cedar Falls on Sept. 30. 
"The team did exceptionally well in our first game [against Iowa City West]," Stelling said. "We went through adversity and were able to fight back and win the game."
Stelling was optimistic about the season as they had a good returning team and both the junior and sophomore teams had successful seasons last year. He achieved some of his goals for the season, including 100 tackles, with 20 assists, and 60 solo. His favorite game of the season was the Cedar falls game as he had a great game offensively and defensively. An up during the season for him was with his teammates at practice. 
"I think I had a great season. I improved from last year," said Stelling. 
Varsity head Coach Brian White believes that while it wasn't enough, the team played to the best of their ability.
"[During] our last game, even though it was a loss, the kids played as hard as they could possibly play against a very good team," White said. "It could've gone either way and even at the very end when it looked like the season was probably gonna end that night, the kids still continued to play as hard as they possibly could and that makes you proud as a coach. Even when you're against all odds, you continue to play hard." 
With a promising sophomore team that ended their season with a 6-2 record and a group of juniors that have lost a total of four games in their high school careers. Cougar football is looking forward to getting back on the field next year for the 2023 season.