Kennedy Alum Returns
Not every graduate wishes to come back to their highschool and work with former teachers and new students. For Caleb Marner, this isn't the case.
Marner studied theatre in Chicago for a year after graduating in 2016, and participated in children's shows. He is now back and directed the second fall play, Arsenic and Old Lace. 
This is the second full length show that Marner will be directing himself.
During his time at Kennedy, Marner was involved in theatre. He was in many shows over his years in high school, including The Pajama Game, Nice People, and Nice Work If You Can Get It.
"My parents put me up on stage at a very young age and I fell in love with it [and] kept doing it." said Marner.
Marner not only got involved in the theatre department when returning to Kennedy, he also has been an assistant coach to the speech team for two years. Starting this year he will be the head coach.
"[Kennedy is] a great environment, and a great space," said Marner. "The students here are fantastic."
Marner's journey at Kennedy shows the impact that students and teachers have on one another.
"Mr. Hayes, Mr. Tolly, and Mrs. Marzen are just a few of the teachers who have brought me back in to help with students and I cannot repay them enough or thank them enough."
About the Writer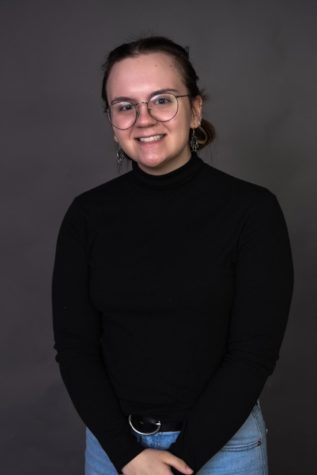 Maggie Talbott-Malone, Writer
Hi, My name is Maggie Talbott-Malone and this is my second year writing for Torch. I am currently a senior at Kennedy. I really enjoy reading, writing,...