This book will have you 'fan-girling' over it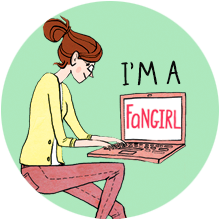 Fangirl by Rainbow Rowell is a classic coming-of-age story about exploring all the amenities of college life as everyone struggles to adapt to the environment. While reading this book the reader will get an exclusive insight on what really goes on in college students lives.
The book focuses on two main characters who are twin sisters, Cath Avery and Wren Avery. The two sisters have mostly only had a father their whole childhood due to the fact their mother left them at a young age.
It has always been difficult for them to grow up with without a mother figure, that's why Cath and Wren depended on fan fiction writing throughout their childhood to help them stay close during the hard times.
I think it is really important that they included their mom who left them long ago because it happens to a lot of kids, whether it being a mom or dad, someone has experienced the same thing.
The two sisters older than they were back then, still don't let that get in their way as they begin to experience college.
Both sisters have always been each other's best friend doing everything together. So when they both go off to college and have different rooms than each other it becomes a realization to step out of their comfort zone a little.
This provides a valuable message for every college student; don't be afraid to try something new because that will lead to even greater opportunities and people you never thought you would have met.
Anyone would agree that it can be very nerve-racking to be in a new school environment you are still unaware of. The book clearly shows how you can adapt to college living and throughout the book the reader will notice all the characters becoming more comfortable to college than they were before.
With college comes harder classes and students could either go uphill from there or downhill. The book provides experiences through the characters showing the stereotypes of kids focusing on the two common types; the students that stay back and study for their classes or the students that go out and party.
It is just fine to have fun, but it is your own choice in the end, so use your time wisely and figure out what's really worth it.
It is also very common for someone to fall in love in college, that's why the book also incorporates students who happen to fall in love, even when it's your roommate's ex-boyfriend. But that's another story, I guess you'll have to find out in the book.
Fangirl is an amazing book for young-adults and students about to attend college. It is a very nice insider of college life throughout the book that maybe you could relate to.
I won't spoil anymore so I definitely recommend reading the book and figuring out all the surprises that take place.