Review: Bandana's Southern style hits the town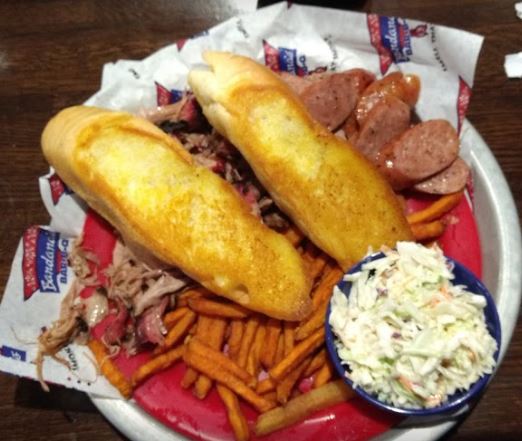 A new southern style restaurant has hit the town of Cedar Rapids. Bandana's BBQ is here to make a round – up of Iowans and get them in to taste the new southern styled food.
I would recommend this restaurant to anyone who isn't a vegetarian and who loves the taste of good Southern food.
Bandana's is located 3707 1st Ave SE. Their hours are Sunday-Thursday, 11 a.m. to 9 p.m., and Friday-Saturday 11 a.m. to 10 p.m. You can dine in with family and friends or order take out. The menu ranges from Southern-styled fried chicken to a rib platter, with prices from $7.39 to about $12.00 for a main meal.
I tried this restaurant with my parents and I overall thought it very unique. I had the original wings as an appetizer, which left me with a good Smokey-wing aftertaste. After eating these wings, it was kind of like I was still eating them. The spices were original and delicious, and it turns out that my favorite Bandana's sauce is the sweet and smoky. It tastes a lot like sweet barbecue sauce, but there is something different about it. It has that nice smokey flavor — which makes sense, because this is a restaurant full of smoked food.
My dad described the taste of the spicy sauce as very different from what he's used to experiencing at local restaurants. "It's hard to find a spicy sauce that actually has flavor, I was really impressed," he said. He also had the wings and thought they were incredibly tasty as well.
The service was great, especially since we dined on a weekend and there were many customers. Overall, the server was friendly and checked up on us every once in a while to see how we were doing, which was great. I would recommend other locals to try Bandana's if you like smoked foods!