PSAT Assembly Recap
Counselors: Students have to have a plan and think ahead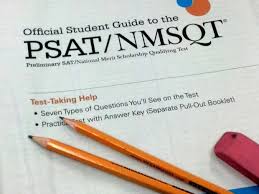 Preliminary Scholastic Aptitude Test (otherwise known as PSAT) is intended to help give students a visual of where they are academically and test their college readiness skills. On Jan. 5, Kennedy sophomores attended an assembly to discuss the PSAT, the scores students' received, and what the scores meant.
At the assembly, Kennedy counselors told students that the "scores" on their papers don't define the students. However,  students might recognize that not all students need to attend college because of society's changing jobs, technologies, and opportunities that haven't yet developed in the present.
Counselors told the students that many jobs will require less formal education and that there will be jobs that have more advancement opportunities than a job with a higher educational value. Some students will go into college with $30,000 in debt, then dropout with nothing to show for it — not a good plan for the future. Their message communicated to students that whether students choose a traditional college route or not, students have to have a plan and think ahead.