Award-winning cast to perform in Des Moines
Kennedy's spring musical was awarded the Outstanding Overall Musical Production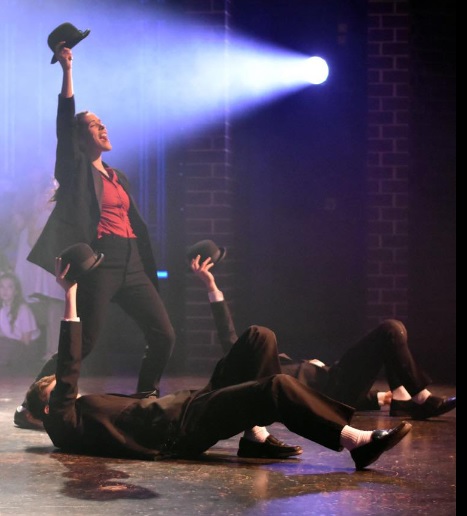 "Pajama Game" is one of only seven schools in the state to win top honors in the Iowa High School Musical Theater Awards. On Monday, June 6, the cast will go to the Des Moines Civic Center and perform a medley of the show.
"It's gonna be really fun [Des Moines]," Cameron Currie, sr., said. "It's for the whole suits act and they've got the fun top hats so I'm excited."
Between now and June 6, the cast will be meeting to prepare, leading up to rehearsal in Des Moines on June 3.
Kennedy's spring musical was awarded the Outstanding Overall Musical Production and several other awards were given to cast members Caleb Marner, Rizwan Sidhu, Kennedy Wilson, Mikah Lunsford, Cameron Currie, Michael Shay, and Maia Bennett.
Director Nicholas Hayes says putting together a production of this high a caliber takes the cooperation of numerous individuals.
"[It takes] a very talented group of kids as well as a pretty dedicated team," Hayes said, a team that includes Steve Tolly, Cameron Solenburger music director, and choreographer Elizabeth VonPresley, "as well as additional people that help with lighting and costuming.
Cameron Currie, sr., won "Best Featured Dance" along with Mikah Lunsford and Michael Shay for their dance "Steam Heat" at the beginning of the musical's second act.
"It's material we already know, so all we have to do is cut it and put it together because it has to be only five minutes," Currie said. "It's really cool, especially because it's a dance number and I really like dancing," Currie said. "It's something to have people remember me by…I'm glad they got to see that nice last little glimpse of me before I go on into college."
Kennedy Wilson, so., was nominated for the "Triple Threat" award, which recognizes a student for acting, singing, and dancing. She will compete with other nominees for this award while in Des Moines on June 3-6, and ultimately one male and one female student will be sent to New York to compete for the national award.
"I think it's going to be really cool to meet other dedicated, talented theater kids who have the same interests as me," Wilson said.
Maia Bennett, sr., won special recognition for a supporting role and is also excited for one last performance.
"It'll be fun to be able to do a little bit more with theater stuff before I leave high school," Bennett said.