Game Two: Kennedy vs. Wash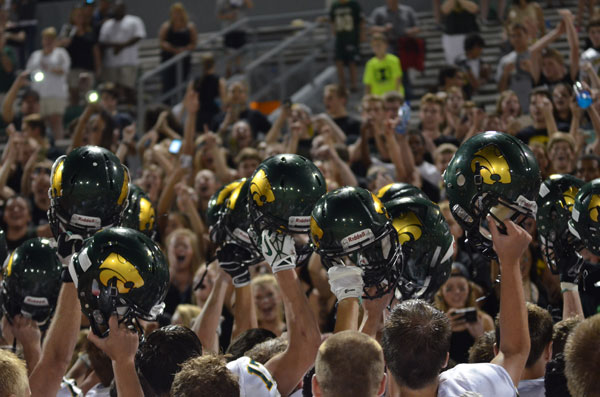 Last night the Kennedy football team made its way down to Kingston Stadium to again come out with a big 28-24 victory over the number three ranked Washington Warriors. This was huge game for both teams as it was hyped up to be one of the biggest games of the week and the crowd was set to be big.
The Cougars showed their dominance throughout the entire first two quarters of the game as they led 21-3 going into half time. But the Warriors came out strong in the third taking the lead 24-21. Kennedy struck back in the fourth with a touch down to secure the rest of the game away.
Senior Dalles Jacobus made last night's game one to remember with his two touchdowns.
Senior Shaun Beyer also had a good game with 74 receiving yards and multiple big plays that helped the team to victory.
Kennedy's defense contributed to the hard earned victory as well with four interceptions and came through with the big stops when they were desperately needed.
With Kennedy winning yet another key game this season already, many eyes have turned to the Cougars to see what they will do next.
There are a lot of high expectations for this team. One thing that has helped this team be this successful so far is how they have unified themselves as one team and a "family."
The Cougars take on North Scott on Sept. 11 next week at home for the homecoming game.