Battle of the stands
Kennedy competes for $25,000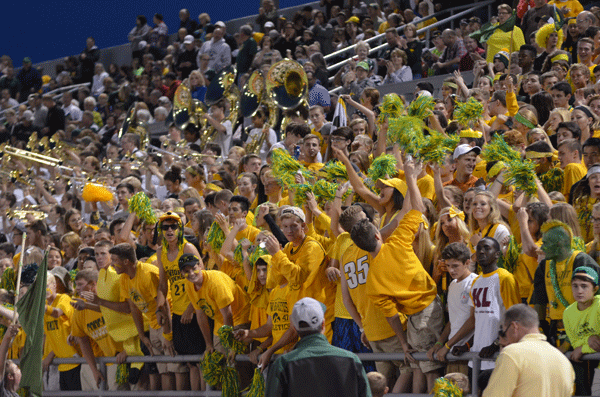 Kennedy is one of eight schools competing in "The Battle of the Stands" for a grand prize of $25,000.
On Friday, Oct. 9, the judges for this competition will look for the biggest, loudest, and most spirited student section as the Cougars take on Waterloo East.
Although this is not one of the football team's biggest games, Athletic Director Aaron Stecker said the school "needs to get as many students to the game and alumni as we possibly can."
The more students and fans that show up to support this event, the better the chance Kennedy has to win.
"I'm really happy with how the freshmen and sophomores are contributing this year. Definitely a change that's helped the student section a lot, but I believe we can be even louder than we already are," senior Jacob Henry said.
Henry is one of three students who run the @Cougar_Nation16 student section account on Twitter.
"The best way we can get the word out is by having everyone follow," Henry said. "The most important thing is that if you are going to be in the student section we ask that you cheer, we are trying to be the loudest student section and support our teams the best way we can so get loud."