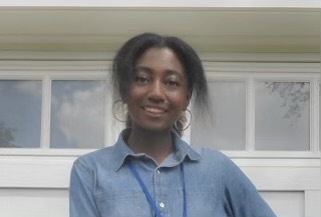 Chastity Williams, Study Hall
Chastity Williams is the first of three new study hall supervisors this year at Kennedy.
"I just love the amount of rigorous classes they have that continue to encourage kids to really work hard and study and use those courses for real life," Chastity said when asked about moving to Kennedy. "Whether it's work, whether it's going into new careers, whether it's furthering their education, I love that. I love the staff and how they've helped me get on board."
Chastity explained how she has always been working with kids. "I was doing drama at Franklin after school and I still do," Chastity explained. "I also worked as an exclusive rec coordinator"
In her free time she can be found experimenting with paints or watching anime, she explained she's currently trying to learn Japanese.