Cougar Closet open for Homecoming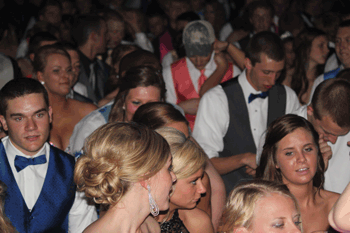 Many students either can't afford a homecoming dress or don't know where to look. At Kennedy, a program called Cougar Closet  is in place to help people find a dress to wear.
"Cougar Closet is a program that lets people who either can't afford something like a dress or if they just rip their pants in gym class anyone can come and get some clothing," teacher Vera Ruchotzke said.
Ruchotzke started this program with the school nurse to help students in need of clothing.
"We started something a little new a few years ago due to the flood, it's where there are more than just clothes in the Cougar Closet, there are school supplies and notebooks and many things," Ruchotzke said.
Cougar Closet is a way of helping anyone in need of anything. The only thing they don't have at this time is backpacks because those are always first to go. Right now they are helping people find dresses for the upcoming homecoming dance.
"If anyone needs a dress or anything we have all kinds," Ruchotzke said. "We have short dresses, long dresses, we have jeans, and also school supplies. If you ever need anything, just hit me up."
The Kennedy homecoming dance is Saturday night at the school. Student tickets are still available at the door.