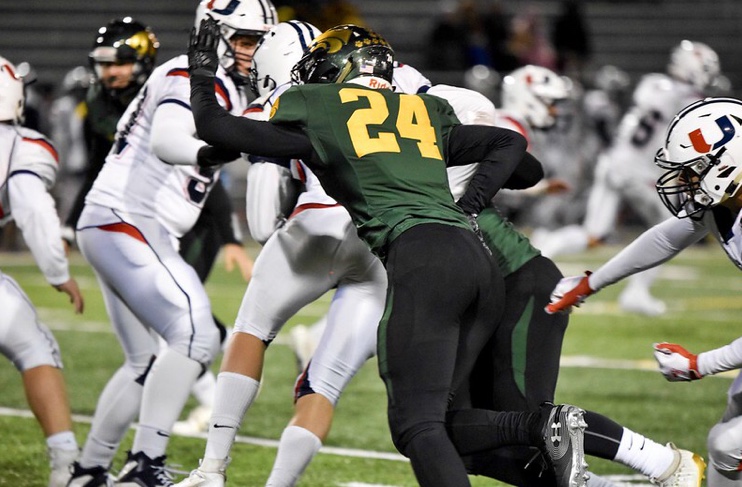 Haylee Brewer
This Friday the Kennedy Varsity Football team will be playing at the UNI-dome in hopes of the win that sends them to the big game. If victorious, the team will get the opportunity to compete in the championship game.
The Cougars are facing off against Dowling Catholic Highschool at the dome. Dowling and Kennedy have only lost one game each this season, both against Valley High.
Last time the cougars played at the dome was in the 2016 championship game. The game was against Dowling Catholic, and unfortunately, the cougars lost. This year, Kennedy is going into the game with their heads held high, confident that they have a shot at victory.
"This Dowling team has won zero state titles. Their history is their history, just like our history is our history. It doesn't mean anything," said Brian White, Varsity Football Coach. "We can't put them on a pedestal and be intimidated by them because they're just like us."
Kennedy has had a successful season this year. They are currently 10-1, ranked third in the state.
"We have a lot of very good leaders on the team, and a lot of experience coming back from last year. When you add leadership and experience, you have a chance to be successful," said White.
Win or lose, White hopes his players can take away something deeper than just football knowledge from their time playing together.
"We want them to carry the success that they had on the football field throughout their life and understand that they're going to be ups and downs in life, but if you work hard, good things are going to happen," said White.